In the world of dropshipping, there are many pretenders. In a world of shady businesses, Worldwide Brands and Salehoo have both become trusted brands.
Worldwide Brands vs Salehoo – Which Is Better?
Both Worldwide Brands and Salehoo provide great directories of legitimate dropshippers and wholesalers. If the business is on one of these lists, you can rest assured that it is a good one.
>>>>>>>> Check Special Pricing of Worldwidebrands <<<<<<
Which one should you choose when both of them are good services? Let's take a look at some of the differences between Worldwide Brands and Salehoo so that you can make an informed decision.
Also Read: Best Dropship Companies With No Membership Fees
Size Of Supplier Base
Salehoo currently boasts more than 45,000 members. The site lists around 8,000 suppliers and maintains a full database of about 1.6 million goods. Don't worry – these goods are organized and separated by product category.
Salehoo is based in New Zealand. This is important because many of the suppliers that it lists will come from New Zealand alongside the usual suspects like Australia, the United States, the United Kingdom, and China.
Even with a supplier base of this size, the organization is such that you do not have to be a tech wizard to find what you are looking for.
Worldwide Brands lists around the same number of suppliers as Salehoo.
We earn a commission if you click this link and make a purchase at no additional cost to you.
However, Worldwide Brands has a much wider base of products. How much larger is this base? About 10X – 16 million products. You will find virtually everything in this directory, regardless of what you are looking for.
Members of Worldwide Brands also have the ability to request a supplier listing, although that supplier must have some basic qualifications.
However, Worldwide Brands has an incredibly tight evaluation process.
Someone from the directory must visit the warehouse of the supplier, do a quality control check, and vet their history of service.
Explore: Best Salehoo Alternatives
We earn a commission if you click this link and make a purchase at no additional cost to you.
Ease Of Doing Business
Both Worldwide Brands and Salehoo have the scale to provide low minimum orders for smaller dropshippers.
This makes it easier to create profit using either one of the services.
This is not to say that profit margins will not be razor thin.
This is especially true if you are looking to sell on a highly competitive marketplace such as eBay or Amazon.
Worldwide Brands actually specializes in light bulb suppliers that do wholesaling at low minimum volume.
Even so, they continue to list products at wholesale prices – these are much cheaper than retail.
The big difference between the two – Worldwide Brands is the only directory that eBay officially approves.
Alongside its larger product base, this may give Worldwide Brands the edge for eBay users.
Also Read: Spocket vs Oberlo
Customer Support
Both Salehoo and Worldwide Brands have good customer support.
Salehoo may have the edge because of its online training resources.
You can reduce the learning curve on Salehoo through these resources, which may reduce your need for customer support.
Notable even among the Salehoo resource base is "Lab," a tool for market research. Lab teaches users how to find products within the directory that are hot and sell them.
However, Worldwide Brands has a great deal of free resources to give to its users. These resources take the form of newsletters and eBooks.
Most of them are about managing ecommerce business.
Worldwide Brands does not even require that you register in order to access this stuff, which could save some people a hassle.
Salehoo has one obvious advantage over Worldwide Brands.
We earn a commission if you click this link and make a purchase at no additional cost to you.
The forums on Worldwide Brands are notoriously silent.
If you are looking for an answer from the forums, you would probably be better off calling the company.
Worldwide Brands inexplicably makes you pay for access to the forms as well. If there is any weakness in either of these companies, this is it!
However, it is certainly not anything that should stop you from doing business with the company overall.
Also Read: Best Dropshipping Companies
We earn a commission if you click this link and make a purchase at no additional cost to you.
Pricing
Salehoo gives you full access to forums and market research tools for $67 per year. Worldwide Brands does not have an annual payment structure. You pay for lifetime access, and that costs $299.
This is definitely a dealbreaker for some people who may be looking for a cheaper option. However, if you are in the dropshipping business for good, and you know it, then you may want to go with the lifetime package.
Some people actually pay for both memberships so they can test the two companies against each other firsthand. There is also nothing to say that you can't use the tools from one platform to help your sales on the other.
>>>>>>>> Check Special Pricing of Worldwidebrands <<<<<<
Key Differences
In short, you really cannot go wrong doing business with either of these companies. However, there are some differences that you should consider based on your individual needs.

Interesting Post: Does Oberlo Work With Wix
Salehoo
Salehoo guarantees that you are receiving genuine products from its suppliers, although it does not check them in person, like Worldwide Brands.
The training resources on this website are second to none. If you do not know anything about dropshipping, you will definitely learn the entire business after you begin to use the tools that are available on the platform.
Although the number of products is smaller, you still get access to about 8000 suppliers, which is far more than many people will need to choose good products and sell them.
Most of the products on Salehoo are from larger companies like China and the United States. You will find a large array of more mainstream products – this is not the website for obscure products that come from smaller countries.
The Lab tool is a very good way to seek out hot products and strike while the iron is hot.
The online stores program is an upsell on Salehoo that allows dropshippers to kill two birds with one stone. Instead of hosting your store on another website, you can get your products and sell them with minimum hassle.
The forums on Salehoo are a great place to find answers to any questions that you may have. The people there love to help new sellers, so you never have to worry about competition getting in the way of your learning curve.
Lastly, the $67 annual membership fee is much cheaper than Worldwide Brands.This is a definite plus for people who may not be sure if they want to do dropshipping professionally over a lifetime or as a career.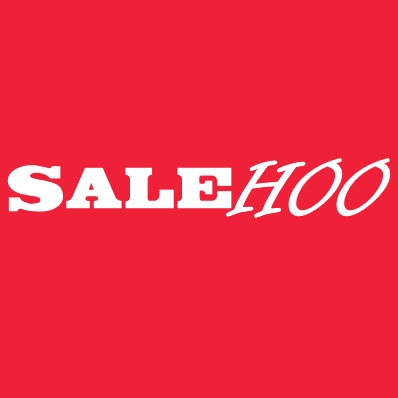 Get Started at $67/year at Salehoo.com
We earn a commission if you click this link and make a purchase at no additional cost to you.
Worldwide Brands
Worldwide Brands is considered by most experts to be the top directory online of dropshippers and wholesalers. Their quality control is legendary in the industry, and they have the biggest selection of products as well.
One of the best features of the company is that it personally checks on all of the suppliers and wholesalers that it lists in its directory. This is definitely the best way to ensure that no bad eggs slip through the cracks, and it is definitely where Worldwide Brands gets its quality reputation.
Like Salehoo, Worldwide Brands has training resources. Although these resources may not be as in-depth as Salehoo, they are free and do not even require a registration to use. This is a definite plus for people who are new to the dropshipping industry.
Like Salehoo, Worldwide Brands also has a listing of more than 8000 suppliers. However, it has a much bigger product display. 16 million products run the gamut of pretty much everything that you would ever want to sell.
Worldwide Brands literally has brands from all over the world. You will find more obscure items from smaller countries as well. This could be a good thing for people who are into antiques or art.
There is no turning back once you decide that you want to use Worldwide Brands. There is only one way to officially register with the site, and that is through the $299 lifetime membership fee.
Problems with the interface, especially the forums, create a slight disadvantage for people who are looking for community on Worldwide Brands.
Also Read: Oberlo vs Alidropship
We earn a commission if you click this link and make a purchase at no additional cost to you.
Conclusion – Worldwide Brands vs Salehoo
If you already know what you are doing when it comes to dropshipping, then Worldwide Brands would definitely be the better choice.
You will not be slowed down by the massive array of products. You will also have full access to that directory for a lifetime.
>>>>>>>> Check Special Pricing of Worldwidebrands <<<<<<
If you are a bit less sure about what you want to do with the dropshipping industry, then Salehoo may be the better choice.
This company is also really good for people who are new to the industry, because its training materials are great.
Both companies are actually well known for enticing new business through special deals.
Make sure that you check both of the websites periodically if you want to take advantage of these deals.
Author: Tom Clayton
Tom loves to write on technology, e-commerce & internet marketing. Tom has been a full-time internet marketer for two decades now, earning millions of dollars while living life on his own terms. Along the way, he's also coached thousands of other people to success.