It's undeniable, drop shipping is big business. 
By the end of 2021, ecommerce sales are expected to make up 17.5 percent of all retail sales on earth, according to Statista.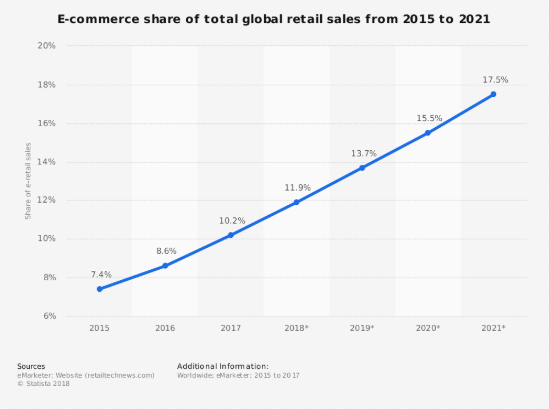 Image: Beeketing
Despite this, nearly half of all small businesses in the United States don't have a website, as CNBC reports.
In this day and age, there isn't much excuse to not have a web presence for your brand. And drop shipping allows companies from anywhere on the planet to sell to customers from across the globe. 
Companies like Shopify make this incredibly easy. Currently, more than 800,000 stores are powered by Shopify, according to the company's own records.
Indeed, Shopify has positioned itself as one of the most preferred platforms for drop shipping. There are many apps within the Shopify store that allow users to find suppliers and easily set up their own drop shipping business. 
Two of the ones at the top of the pile are Spocket and Oberlo.
Here, we're going to look at some of the biggest differences between these two popular Shopify apps with the goal of helping entrepreneurs make educated decisions based on their business plans and requirements. 
Background
Spocket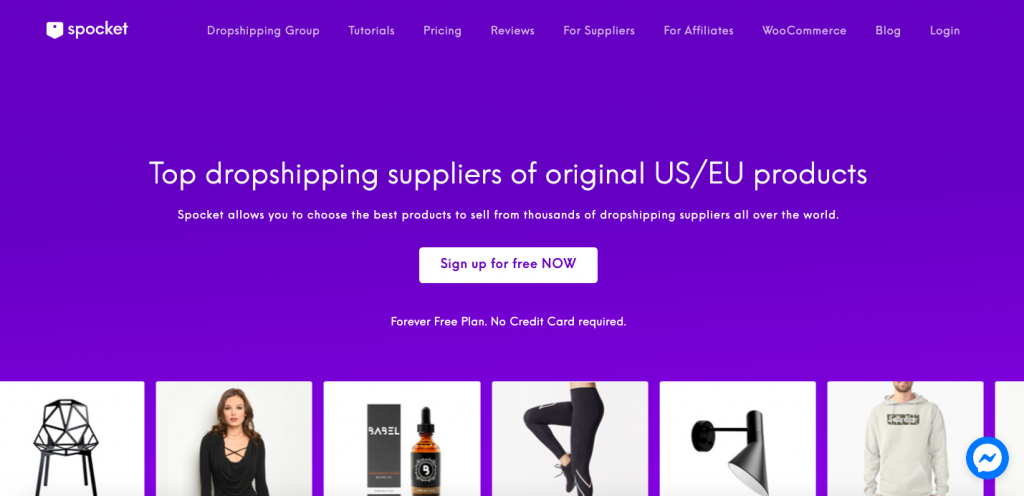 Image: Spocket
Founded in Vancouver, British Columbia in 2017, Spocket set out to transform the drop shipping market and help online retailers compete with Amazon through removing the need to hold inventory and erasing upfront costs that normally face retailers.
The company currently serves over 20,000 entrepreneurs across five continents, helping them launch their own online stores. 
Indeed, the company grew quickly. Approximately a year after it opened its doors, the company raised $1.5 million in funding from investors like Mistral Venture Partners, 7 Gate Ventures, Panache Ventures, and the Plug and Play accelerator.
Oberlo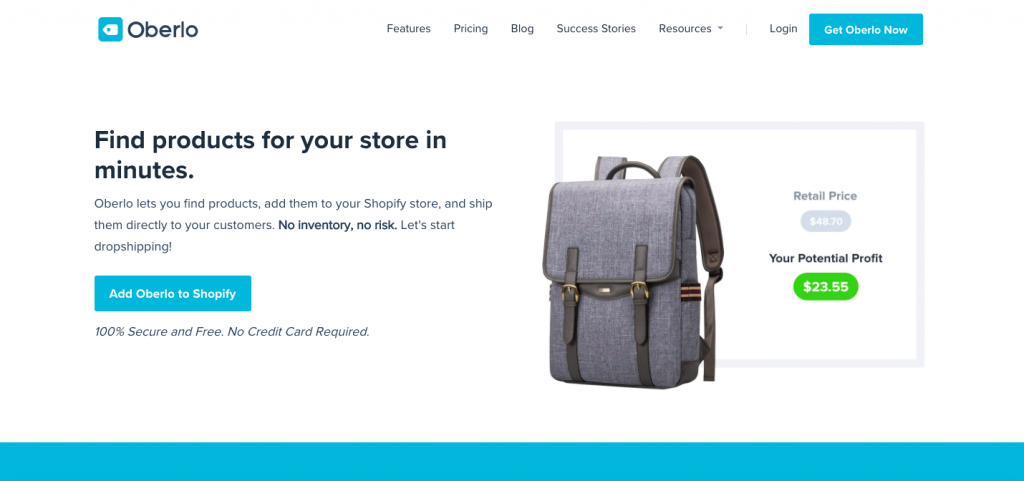 Image: Oberlo
With a bit of a head start, the Lithuania-based Oberlo began operations in 2015. Two years later, the company was acquired by Shopify for an estimated $15 million. 
While Spocket concentrates on North American and European providers, Oberlo allows users to import products directly from Chinese mega store AliExpress.
Since it began operating, Oberlo merchants have sold more than 85 million products worldwide.
Now that we know a bit about the companies, let's dive into how they actually work.
Also Read: Best Dropship Companies With No Membership Fees
Getting Started
Spocket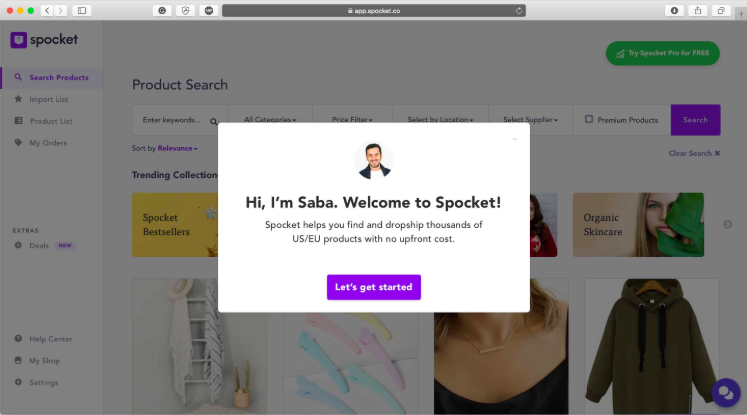 Image: A Better Lemonade Stand
As said, Spocket integrates directly with Shopify stores – it also connects to WooCommerce stores. So the first step is to set up a Shopify account by clicking on the "Start a Free Trial" button.
Shopify will then walk you through each step to get your store up and running. It really doesn't take much time.
After that, you'll need to navigate to the Shopify App Store and locate the Spocket Shopify App. Click the "Add App" button and fill out the login information to connect the application with your Shopify store.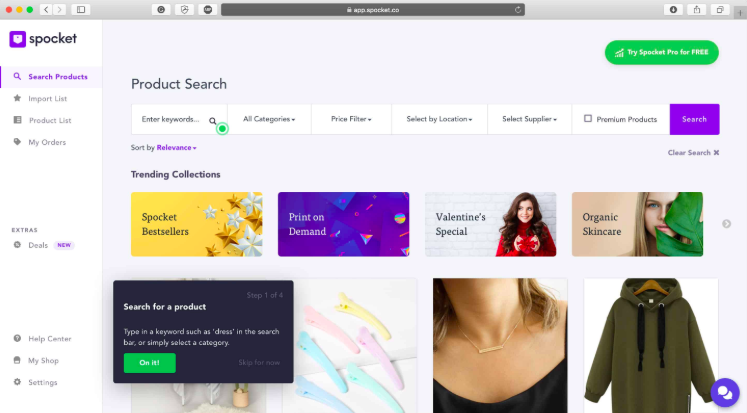 Image: A Better Lemonade Stand
Following that, you'll be taken on a short four-step tour of the Spocket dashboard. It starts immediately and guides you through everything you need to get started.
Enter a keyword to begin searching for specific products. Search by product category or location, filter by price, select a supplier, or look through the "Premium Products" to see different offerings.
Once you find a product you like and decide to add it to your store, you just hover your cursor over it and a green bar will appear saying "Add to Import List." 
Click on the button and the product will be saved onto your "Import List" tab. You can review each product later before officially adding it to your store.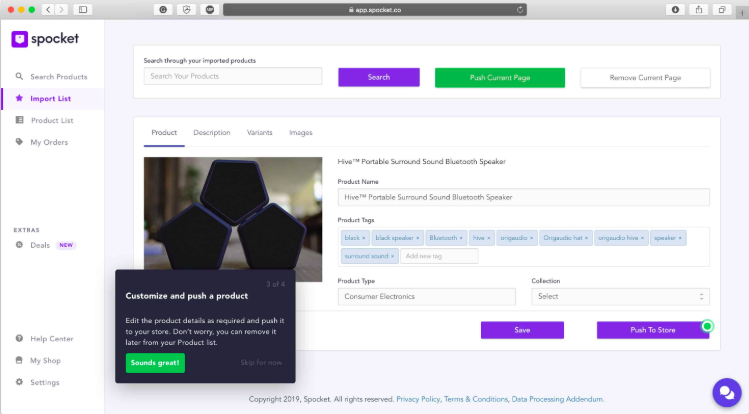 Image: A Better Lemonade Stand
After that, go to the Import List tab and begin customizing product details (or leave them as they are) and put the product directly in your store with a simple click of the "Push To Store" button.
After that, the product is published to your store and your customers can peruse at their leisure!
Explore: Oberlo vs Alidropship
Oberlo
As with Spocket, the first thing you need to do is sign up with Shopify.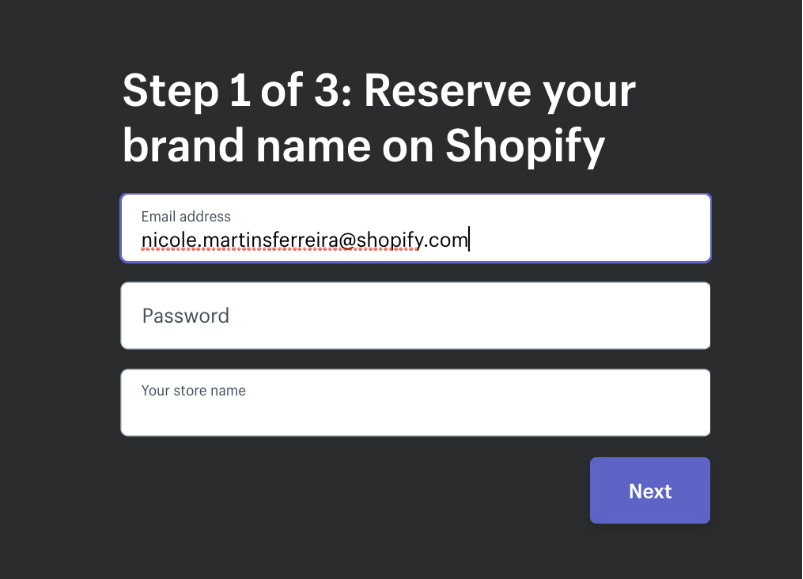 Image: Oberlo
After that, head to the Shopify app store and look for the Oberlo app. Then install the app.
Confirm the app installation. Then set up your app by going to the Oberlo settings page and following the instructions there.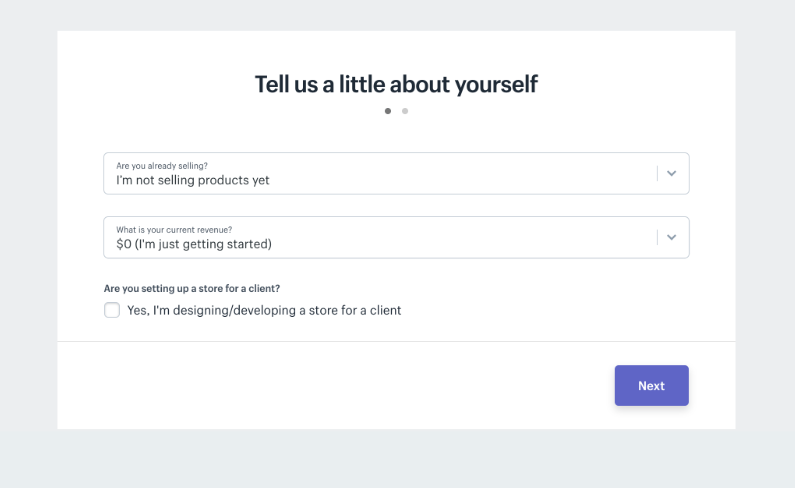 Image: Oberlo
Once that is done, you can begin searching the AliExpress products you want to import to your Shopify store. Do that by going to the Search Products page and looking for whatever catches your eye!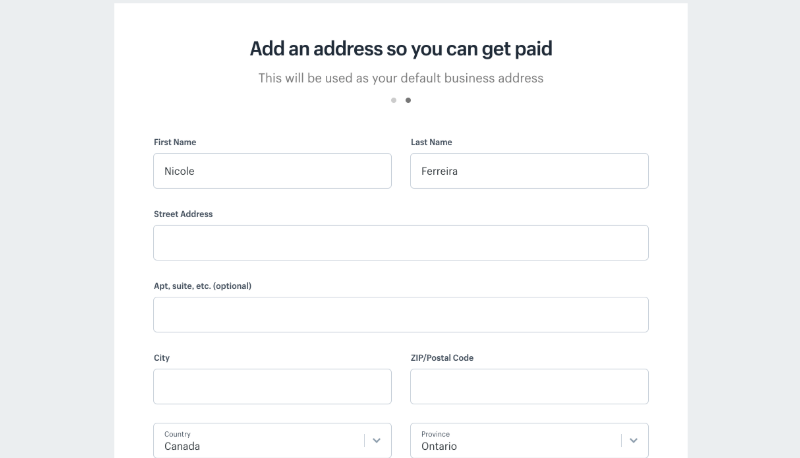 Image: Oberlo
Oberlo will then help you import any products you like onto your store within minutes. Then begin customizing the information and push the products live to your Shopify store!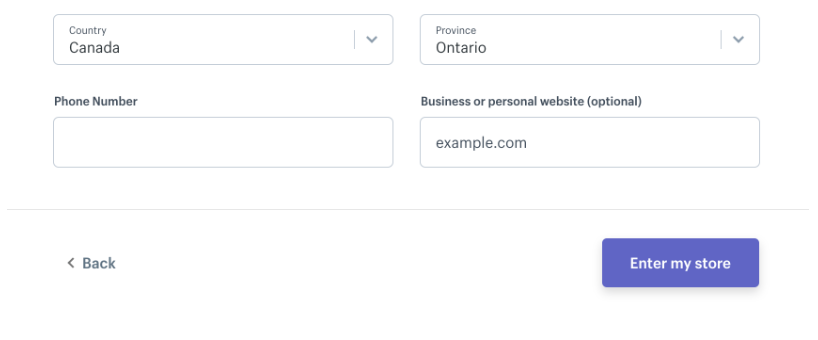 Image: Oberlo
Sourcing Products
Spocket
Spocket purports to have higher quality products than its competition. According to the company, all suppliers are vetted, each is interviewed, and then their selection of products are evaluated.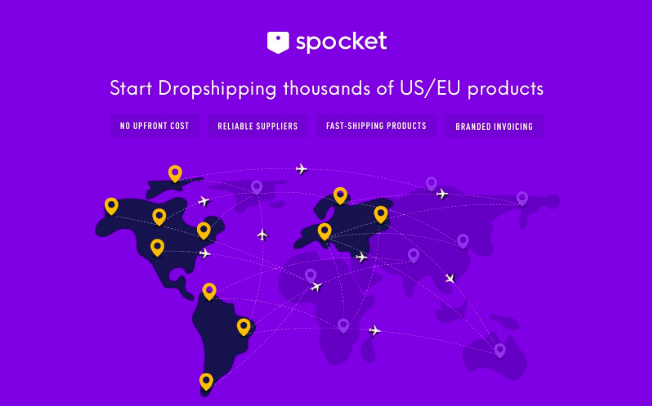 Image: This Is Trouble
Spocket's venders tend to be located in the United States and Europe, which makes shipping faster, if a bit more expensive.
Some of the unique products that Spocket offers include things like clothing and furniture. But that doesn't necessarily mean that all products are unique.
Also Read: Need Oberlo For Woocommerce? Try Alidropship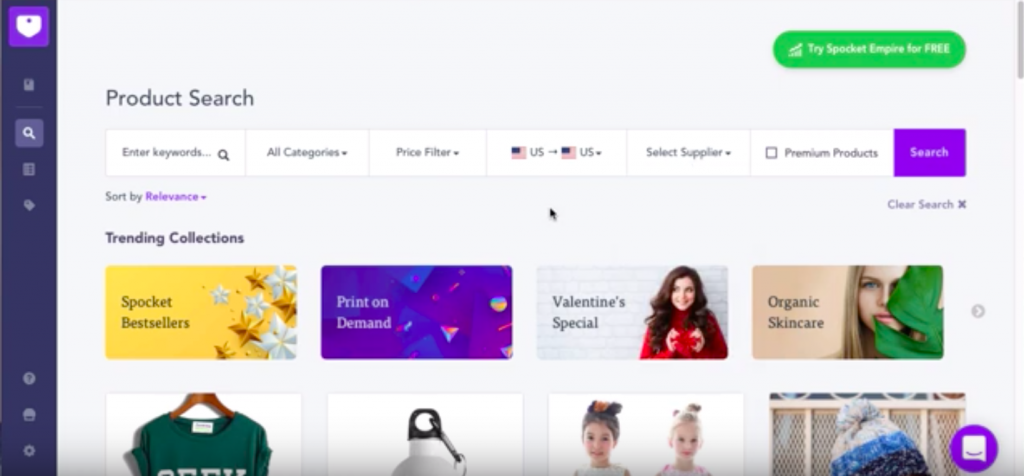 Image: Watchman Advisors
It may be of interest to you that Spocket focuses on local manufacturers, distributors, and Etsy artisans. As mentioned above, rather than use AliExpress for all of its products, Spocket relies on a network of providers throughout North America and Europe.
This means that you can reliably count on the products you order through Spocket to be of a higher quality than some of its competitor's wares.
Spocket actually utilizes a very thorough vetting process before it allows suppliers into its marketplace. This is great news for you as a merchant because it frees you up from doing the hard work of making sure that you're sourcing from reputable suppliers.
Here's a brief rundown of Spocket's standards:
By-Application Only –
Suppliers need to actually apply to become a part of the Spocket marketplace. Additionally, Spocket only allows these companies to join if they meet the needs of merchants – if their products are in demand, if they're willing to ship products using neutral packaging, and if they're able to provide a 30-to-60 percent discount for Spocket's users.
Investigative Interview –
After that, Spocket interviews each supplier before they're invited to join the marketplace. This allows Spocket to learn about the supplier's overall business and their history of sales.
This allows the team to really dig into what each supplier does and how they will be a good fit for Spocket's market.
Product Testing –
Finally, the Spocket team also orders products from these suppliers themselves in order to test them out first-hand. 
This way, they can evaluate the quality of the product, packaging, and shipping time that it takes to receive each product. 
Thanks to this, Spocket is able to zero in on any issues that may be undesirable for merchants (long shipping times, poor quality products, et cetera) that could cause issues for them down the line.
Once a supplier passes these three stress tests, Spocket confirms the other minutiae required for them to sell through the marketplace and makes sure they adhere to all guidelines. 
Spocket then monitors the supplier's performance for the initial two months to make sure they're on-boarding isn't causing problems and that they continue to meet company expectations.
If a supplier is unable to live up to Spocket's standards, they are deactivated and any merchants who were listing the supplier's products on their online store receive a notification.
Oberlo
Oberlo is ostensibly an app that facilitates the buying of products from AliExpress. AliExpress is the actual marketplace.
The Chinese-based AliExpress is a giant of a company, allowing access to thousands of vendors, selling millions of products. Each of those vendors have a different level of service, support, and shipping options.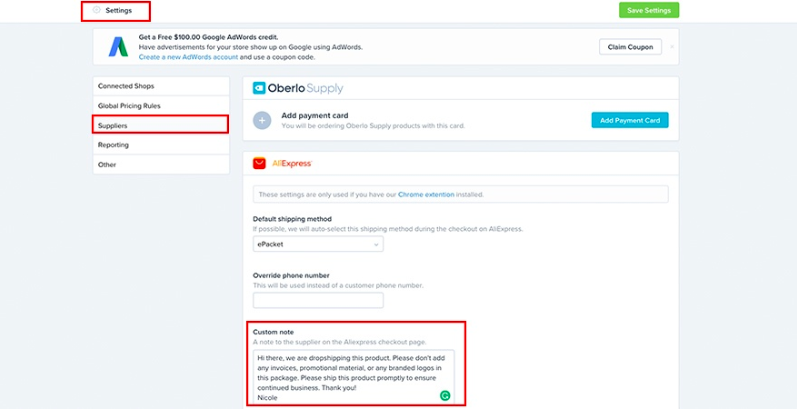 Image: Oberlo
To combat the disparities, Oberlo broke down its suppliers into three tiers:
AliExpress Suppliers sell through AliExpress. These companies have warehouses in China or other nearby countries and often provide free, BUT SLOW, shipping as a result. 
It can often be difficult to determine exactly how long an order will take to place from an AliExpress supplier. Sometimes fulfillment and shipping can take up to 30 days.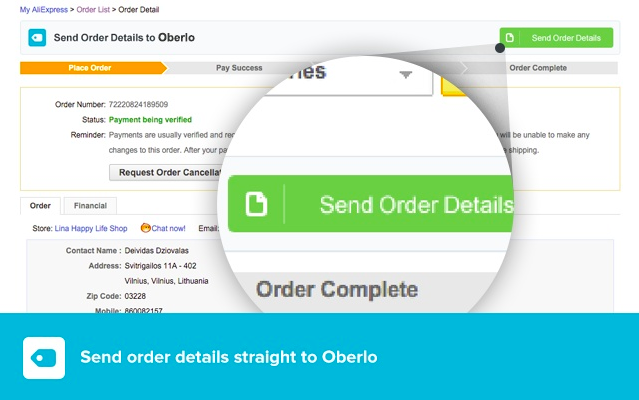 Image: Chrome Web Store
Oberlo Suppliers have been vetted by the company. Oberlo has looked over the business, warehouse, documents, shipping operations, and support of the company. 
These vendors generally have a higher level of trust than the AliExpress tier.
Oberlo Verified Suppliers have been evaluated Oberlo and shown to have at least 95 percent of orders shipped and delivered on-time, as well as a dispute rate of less than two percent. These are the most trustworthy.
Features
Spocket
Two-to-Five Day Shipping –

Image: eCommerce Platforms
This is perhaps one of Spocket's greatest features, which allows you to choose which products you want to sell based on your customer's location.
Obviously, this can still vary based on the products and your exact subscription plan with Spocket, but you always have the ability to confirm those before you import the product to your store.
One-click Import Button –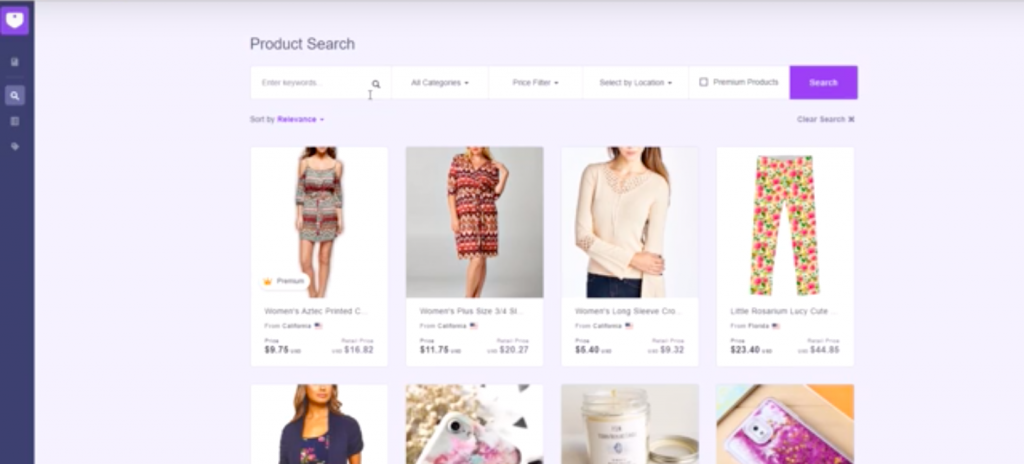 Image: eCommerce Platforms
Oberlo and Spocket both offer this feature, but it makes a lot of sense. It allows you to import products to your store without having to wade through a series of monotonous steps.
All you have to do is click the simple "import" button and everything is placed on your import list.
This is a great step toward automating your entire drop shipping business. It helps cut down a lot of time and effort that is otherwise wasted on downloading images and uploading products to your online store.
Explore: Does Oberlo Work With Wix?
Automated Order Fulfilment –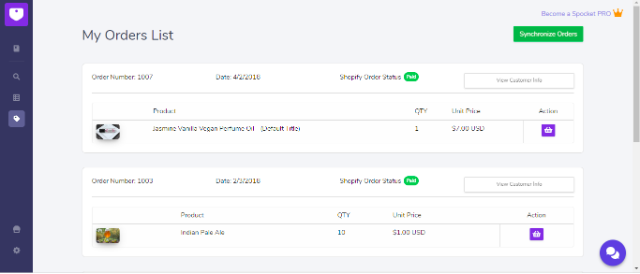 Image: Spocket
Basically, this lets you set up a semi-automated business with your suppliers. Once the customer pays for the product on your store, you simply push everything along to your supplier with a single click.
Once your orders are sent, you'll receive an immediate location and the supplier can begin the work of shipping your products to their ultimate destination.
The track order button will appear on the dashboard as well, allowing you to check the stats and location of all the products you've sold.
Price Mark-Up –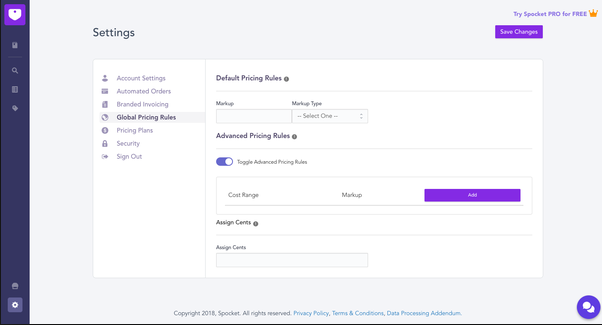 Image: Quora
Automate the entirety of the pricing process for your online store! With this feature, you can avoid setting the price for every single product that you import to your store.
The options given include a price multiplier, percentage, or a fixed price for the entire store or product.
So, if you're using the multiplier markup, you can set a 1.5-times markup. A $10 product is then changed to $15. You could complement this by adding a cent roundup feature to all of your products. 
Set the sent roundup to 30 cents and your product will then be $15.30, for example.
Product Customization –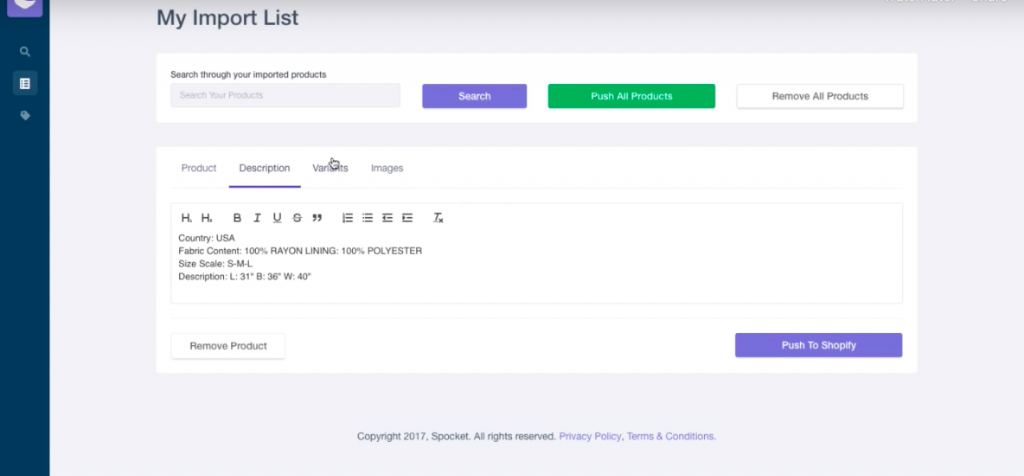 Image: Spocket
This feature allows you to edit the product title, add SEO tags, and make other adjustments as you see fit. 
You can edit the product image by adding "alt" text to the images, which will help you when search engines are indexing your site.
Within the product customization, you can also check out variants of products that you have already imported but you may not want to – or be able to – sell.
You can also rewrite all of the product descriptions as they appear for your customer, whether it's to fit the theme of your page or to boost its SEO performance.
Unique Products –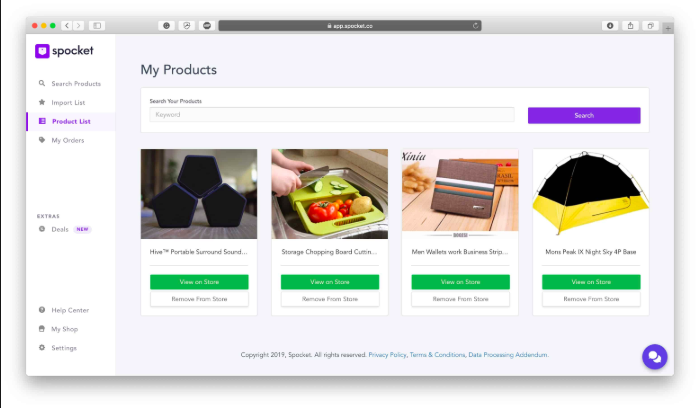 Image: A Better Lemonade Stand
Spocket tends to offer better premium and unique products. 
However, that doesn't necessarily mean the products will be more expensive. Spocket, afterall, also interfaces quite handily with Etsy, which gives you access to a world of unique and interesting products or designs.
Oberlo
Automated Order Fulfilment –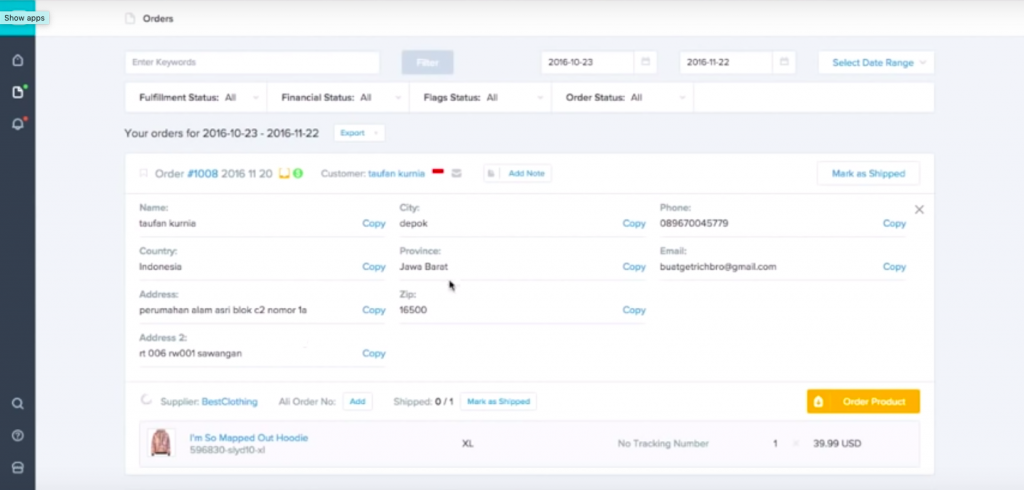 Image: YouTube
If a customer makes a purchase on your store, you don't need to worry whether each and every detail has been properly filled out by the customer. All they need to do is hit "order" and everything else is taken care of by Oberlo.
Additionally, Oberlo has a fantastic integrated order tracking system. That means you know exactly where your order is at any given time. This is especially helpful when ordering products from China.
Also Read: Dropified vs Oberlo
ePacket Filter –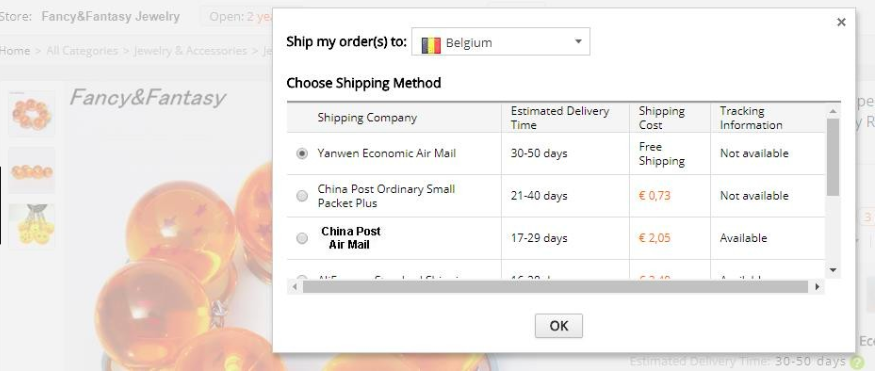 Image: Oberlo
In the old days, items that were shipped from places like China were collected together and shipped abroad by boat. It was the cost-effective and efficient way to ship items, but it took time – as much as two months and sometimes more.
In the modern age of instant gratification and Amazon same-day delivery, this handicapped many ecommerce stores.
That was until ePacket delivery came around. This is an agreement between the US Postal Service and Hong Kong Post that is designed to increase the efficiency of shipping from manufacturers and suppliers in China and Hong Kong.
ePacket filter helps you find products that have faster shipping times. This is used rather than the typical free shipping methods that can take from 1 to 30 days.
This feature can often drop the shipping time by as much as ten days.
Auto Price Mark-Ups –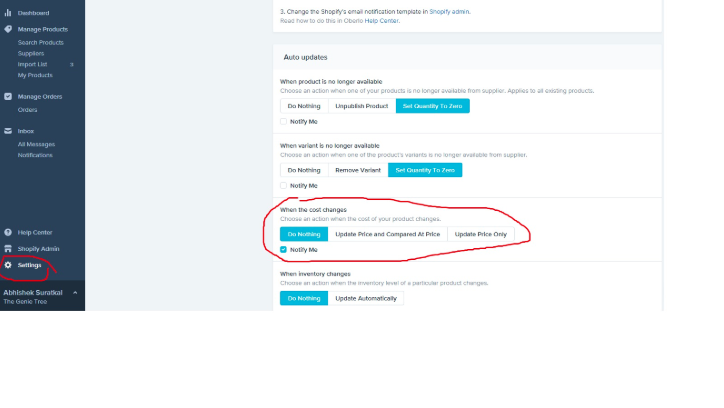 Image: Flying Start Online
This feature allows you to automate your entire pricing scheme. This is great when you pass a certain threshold of products sold and don't want to bother with setting the price of each product manually, which is time consuming and boring.
Instead, use the auto markup price to store products that will see the prices set automatically and immediately after they've been imported from AliExpress.
Product Customization –
Image: Oberlo
If you decide that the product description that comes from AliExpress isn't up to snuff, this allows you to change it. 
This feature essentially allows you to make the products more appealing, comply with your SEO requirements, and fit your overall brand before ever publishing. 
You can edit images to make sure they look like the others on your site or add more images if you desire.
Unique Products –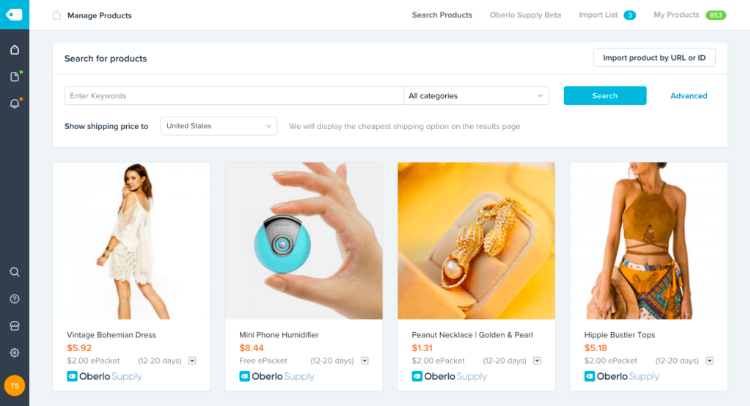 Image: Oberlo
Spocket edges out Oberlo in this category. But that's not to say that Oberlo is any slouch when it comes to providing unique products. 
AliExpress, and by virtue Oberlo, have a veritable smorgasbord of providers, which means you'll be hard-pressed to encounter something you CAN'T find through Oberlo. But much of the originality is lacking.
That said, AliExpress – and Oberlo – are more likely to feature expensive electronics, for example.
Product Delivery Times
Spocket
It's generally agreed upon that Spocket has faster delivery times thanks to their use of suppliers based in the United States and Europe.
Spocket may not have quite the same extensive catalog as Oberlo, customers will receive their orders faster. 
Oberlo
Oberlo has a habit of drawing the disapproval of users thanks to its sometimes extensive delivery waits.
Because products are shipped from abroad, customers in the United States, Canada, and Europe often run into long wait times. Frankly, it's unavoidable if you want to save money on low shipping costs.
Check Out: Best Wholesale Dropshipping Companies
Support
Both companies offer 24/7 customer support. 
They also provide in-app chat features so you can address problems quickly and efficiently. 
Spocket, especially, has received acclaim from users over its customer service practices. 
Pricing
Both Oberlo and Spocket offer a different pricing and membership plan. Let's dig into each of their plans and see which is best.
Spocket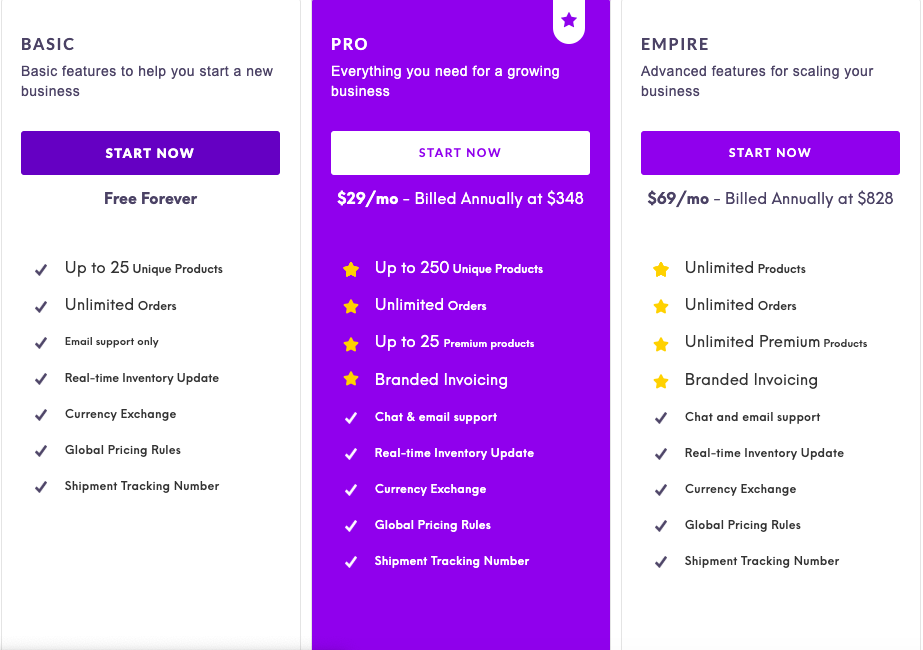 Image: Spocket
Spocket's plans comes in three different price tiers.
The Basic (Free) Plan –
This plan lasts forever but is very limited. It includes:
Unlimited product orders

25 product imports each month

Product inventory updates

Currency exchange

Customer support through email only
The Standard Plan –
This plan comes in at $39 per month after a seven-day free trial period. Among its key features:
Unlimited orders

Branded invoicing

Premium products

250 unique products imported

Chat and email support
The Empire Plan –
This plan costs $99 each month after a seven-day free trial. This includes everything offered in the other plans with the notable addition of the ability to import an unlimited amount of products.
Oberlo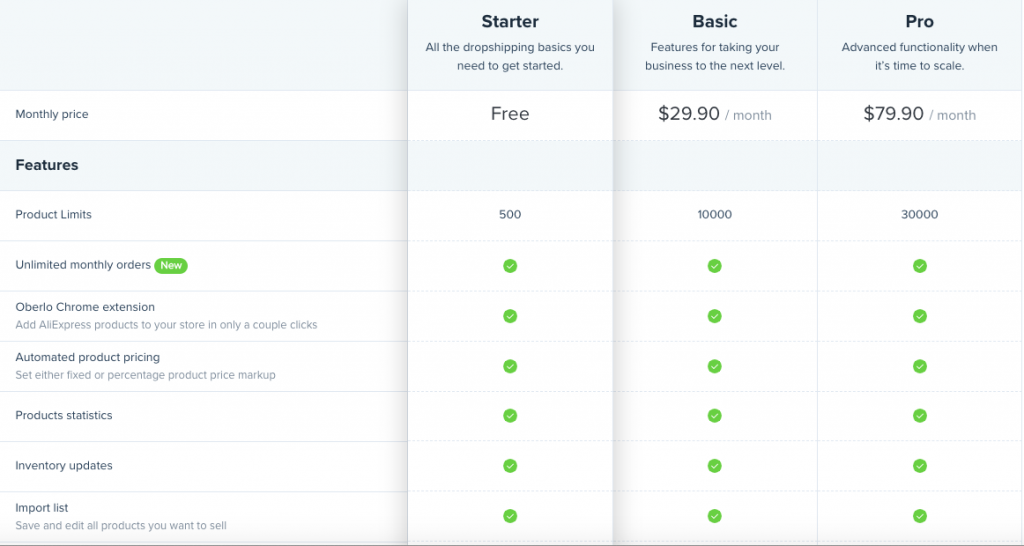 Image: Oberlo
Like Spocket, Oberlo's plans come in three tiers:
The Starter Plan –
This is a free, but limited, plan. The starter tier only allows you to import up to 500 products and the ability to fulfil 50 orders each month.
Despite this, you'll receive access to the basic features that include the Chrome extension, pricing automation, and product syncing.
The Basic Plan –
The Basic Plan costs $29.90 each month. You'll receive as many as 10,000 product imports and 500 order fulfillments every month. 
You'll also receive everything mentioned above plus shipment tracking and order fulfillment monitoring.
The Pro Plan –
This tier costs $79.00 monthly. The Pro Plan allows you to set up 30,000 products with unlimited orders every month. Every other feature from above is also included. 
Notably, Oberlo doesn't offer a free trial of its higher-tier options. The company seems to hope that the free Starter Plan is enough to whet your whistle for the improved features.
Explore: Oberlo vs Printful
Conclusion – Spocket vs Oberlo
At the end of the day, these are both fantastic platforms with a lot of powerful features. 
Oberlo's pricing plan seems a bit lower than Spocket's, but Spocket has more free trial options. That likely means it makes sense to play around with Spocket for a week before making a decision.
After that, you can try Oberlo's Starter Plan and see if that works for you. 
Looking beyond just pricing, Spocket makes it easier to ship products at a faster speed to customers. This makes them somewhat unique in the drop shipping world. 
Additionally, their suppliers appear to be more reliable as they've all been verified by the company itself. That helps mitigate a lot of the risk that comes with drop shipping.
Indeed, Spocket has largely taken care of many of the pain points that online retailers encountered when operating their drop shipping businesses through Shopify. It has also managed to create a smooth and user-friendly experience.
With drop shipping becoming an increasingly big business, and with no sign of it slowing down, we can't really afford to waste time dealing with suppliers. 
We need our products to get to where they're going quickly, be of a high quality, and not cause any other issues. That way we can ensure that customers keep coming back.
Author: Tom Clayton
Tom loves to write on technology, e-commerce & internet marketing. Tom has been a full-time internet marketer for two decades now, earning millions of dollars while living life on his own terms. Along the way, he's also coached thousands of other people to success.